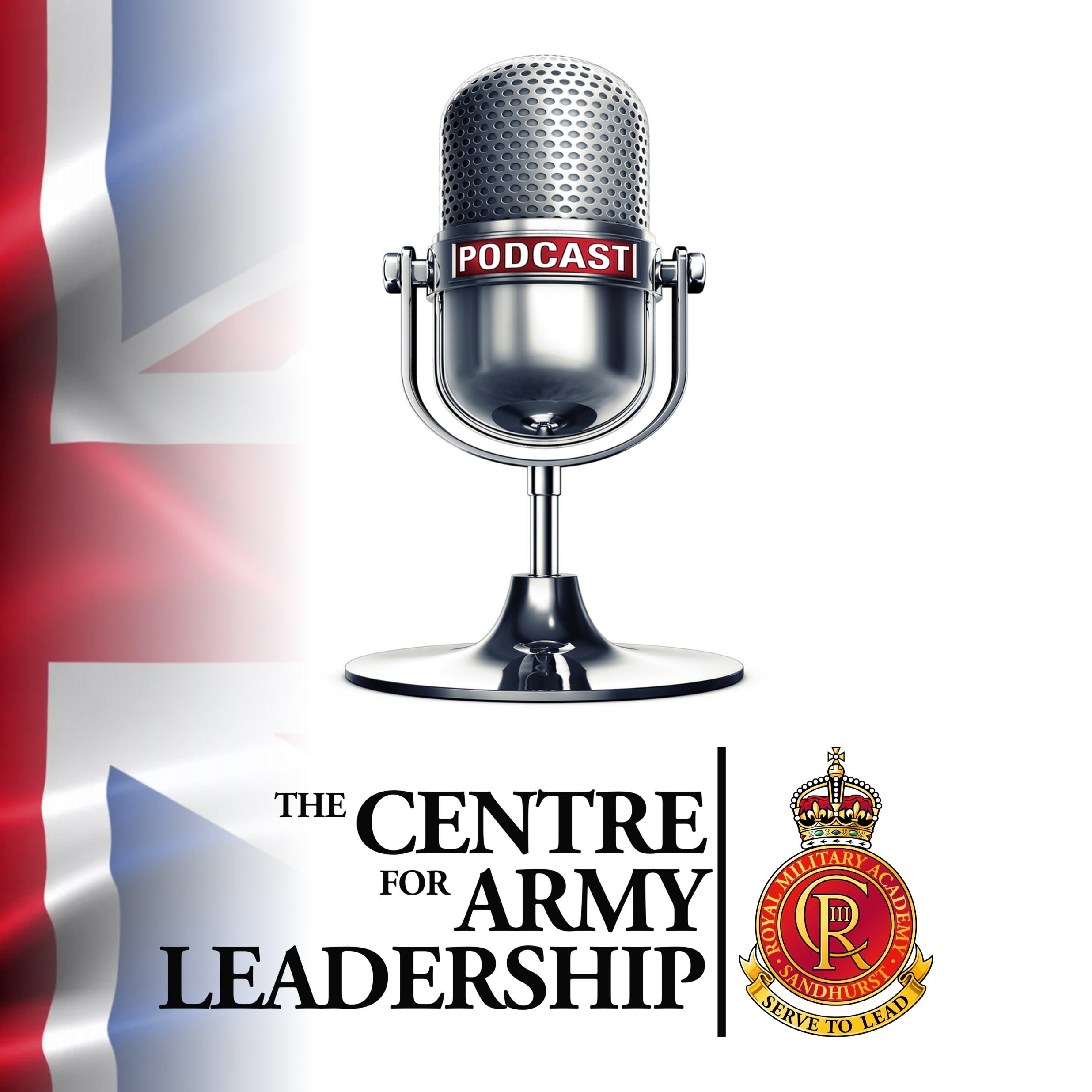 Drawing on over 300 years of British Army leadership experience, 'The Centre for Army Leadership Podcast' looks to establish what is required of our leaders and our leadership, to meet the challenges of both today and tomorrow. For the British Army, leadership underpins everything that we do. It not only ensures we do right by our people, it underpins our operational success. This podcast series seeks to harness diversity of thought and experience from military leaders as well as leaders from the worlds of sport, academia and business, stimulating debate, awareness and critical thinking. Leadership matters to us all with many of our successes and indeed our failures often defined by how well we are led, or indeed by how well we lead. The purpose of the Podcast is to provide a platform where these invaluable leadership lessons and experiences can be shared.
Episodes
Thursday Aug 03, 2023
Thursday Aug 03, 2023
In the latest episode of the Centre for Army Leadership Podcast, we are joined by Tim McEwan & Roderic Yapp. Tim and Rodd are both former military officers with operational service in a wide range of theatres. Since leaving the military, they have been working in the leadership development market, helping organisations to develop leaders by changing the way they think and behave. This interview unpacks why they believe leadership is all about behaviours and highlights the importance of self-awareness for leaders. Tim and Rodd speak with passion and sincerity about the importance of leaders understanding the context they are operating within and, most importantly, the people they are leading. As one would expect from the authors of 'The Balanced Leader,' they focus on the need to balance the needs of the task at hand with the broader team and the individual, drawing direct parallels with our very own Army Leadership Model.  

A brilliant listen for leaders at all levels.