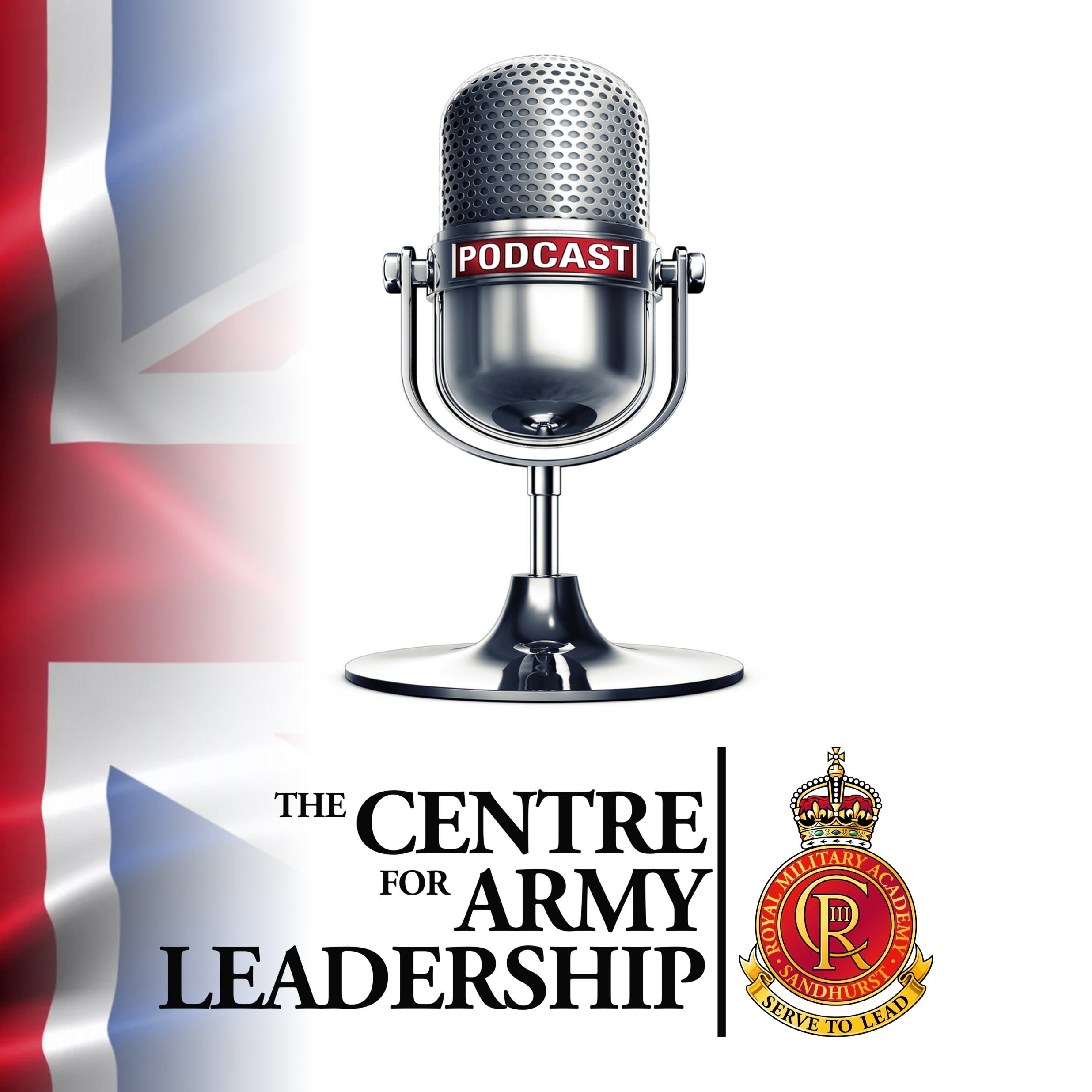 Drawing on over 300 years of British Army leadership experience, 'The Centre for Army Leadership Podcast' looks to establish what is required of our leaders and our leadership, to meet the challenges of both today and tomorrow. For the British Army, leadership underpins everything that we do. It not only ensures we do right by our people, it underpins our operational success. This podcast series seeks to harness diversity of thought and experience from military leaders as well as leaders from the worlds of sport, academia and business, stimulating debate, awareness and critical thinking. Leadership matters to us all with many of our successes and indeed our failures often defined by how well we are led, or indeed by how well we lead. The purpose of the Podcast is to provide a platform where these invaluable leadership lessons and experiences can be shared.
Episodes
Thursday Aug 03, 2023
Thursday Aug 03, 2023
In episode 26 of the Centre for Army Leadership Podcast, we are joined by world-acclaimed author and motivational speaker Simon Sinek. Simon is the author of multiple best-selling books and is best known for popularising the concept of 'WHY' in his first TED Talk in 2009, which rose to become the third most-watched on TED.com, with over 40 million views and subtitled in 47 languages. He gives us a passionate and personal insight into his inner thinking about leadership, highlighting that "leadership is nothing to do with being in charge; it is the awesome responsibility to those around you to help make them rise." Simon discusses the importance of trust, self-awareness and the need for all leaders to have a deep understanding of themselves. He tells us how the best leaders have the humility to be open about not knowing everything and transparent about their weaknesses. As a result, they engender a culture of trust and collaboration, which, in turn, drives sustainable results. Finally, he talks about how finite thinking and leadership will ultimately fail and how leaders must embrace 'infinite thinking' to achieve long-lasting success.  
Comments
(1)
To leave or reply to comments, please download free Podbean or