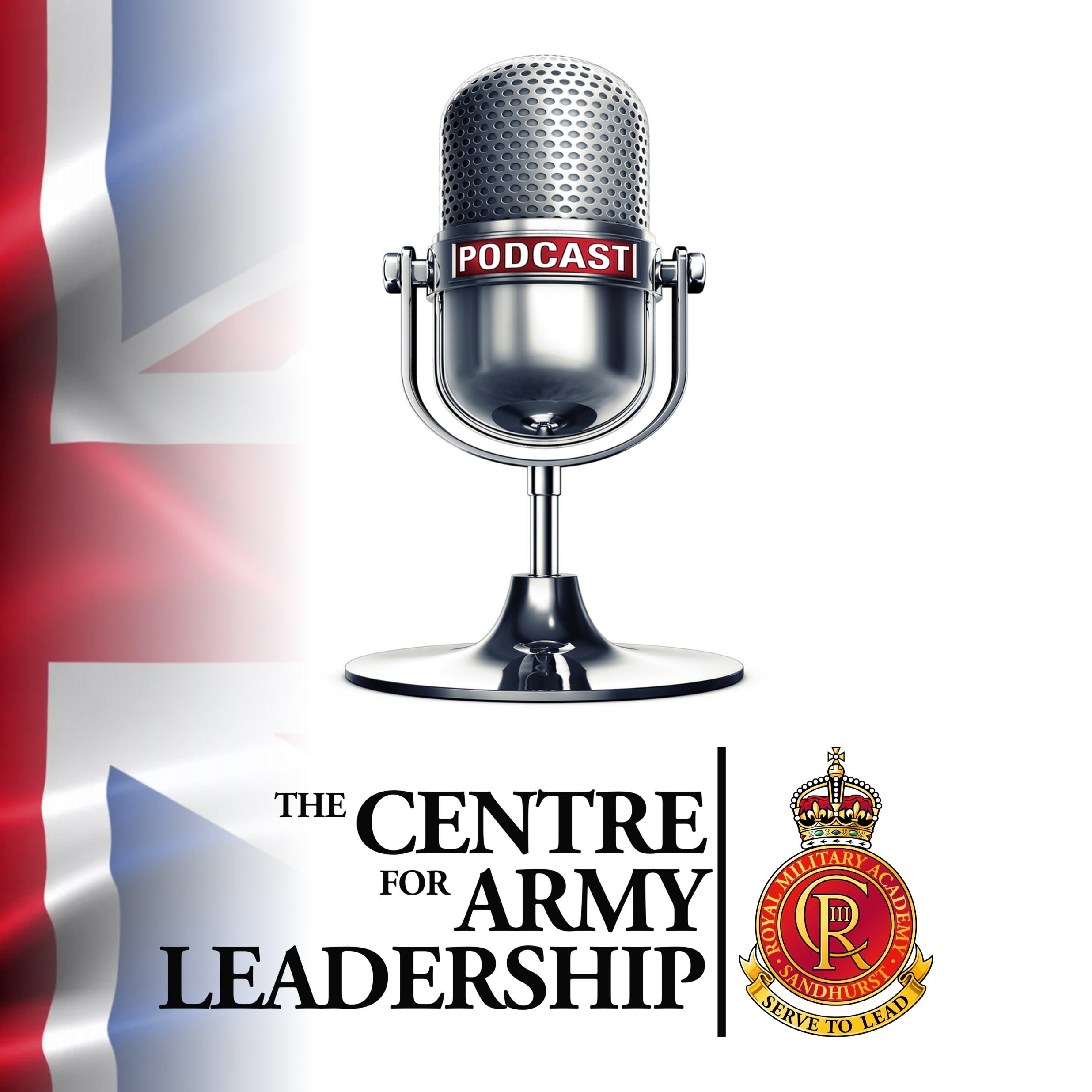 Drawing on over 300 years of British Army leadership experience, 'The Centre for Army Leadership Podcast' looks to establish what is required of our leaders and our leadership, to meet the challenges of both today and tomorrow. For the British Army, leadership underpins everything that we do. It not only ensures we do right by our people, it underpins our operational success. This podcast series seeks to harness diversity of thought and experience from military leaders as well as leaders from the worlds of sport, academia and business, stimulating debate, awareness and critical thinking. Leadership matters to us all with many of our successes and indeed our failures often defined by how well we are led, or indeed by how well we lead. The purpose of the Podcast is to provide a platform where these invaluable leadership lessons and experiences can be shared.
Episodes
Thursday Aug 03, 2023
Thursday Aug 03, 2023
In this week's Centre for Army Leadership Podcast episode, we have the honour to be joined by former 4* Admiral and Navy Seal Admiral William McRaven. Admiral McRaven's military career spanned an incredible 37 years, most notably commanding the Joint Special Operations Command, where he oversaw Operation Neptune Spear, the operation leading to the killing of Osama Bin Laden by Seal Team 6. In this candid interview, he speaks openly about his time on "the Teams" and shared personal anecdotes of where he failed — highlighting the importance of learning from failure, never quitting, and never shying away from the next hard decision when your previous one was wrong. In addition, Admiral McRaven speaks openly about the importance of followership and how leaders at every level in every organisation are a follower to somebody. Furthermore, he shared with us his leadership philosophy, shining a light on how "leadership is getting a job done with the people and resources you have while maintaining the reputation and integrity of the organisation." Finally, he talks about his world-famous 'make your bed' commencement address to the University of Texas and the values and thinking behind this iconic moment. 
Comments
(2)
To leave or reply to comments, please download free Podbean or
Brilliant insights into leadership, followership, responsibility & motivation - on my list to listen to again. Many thanks!
Fantastic interview. Inspiring. Thank you CAL.