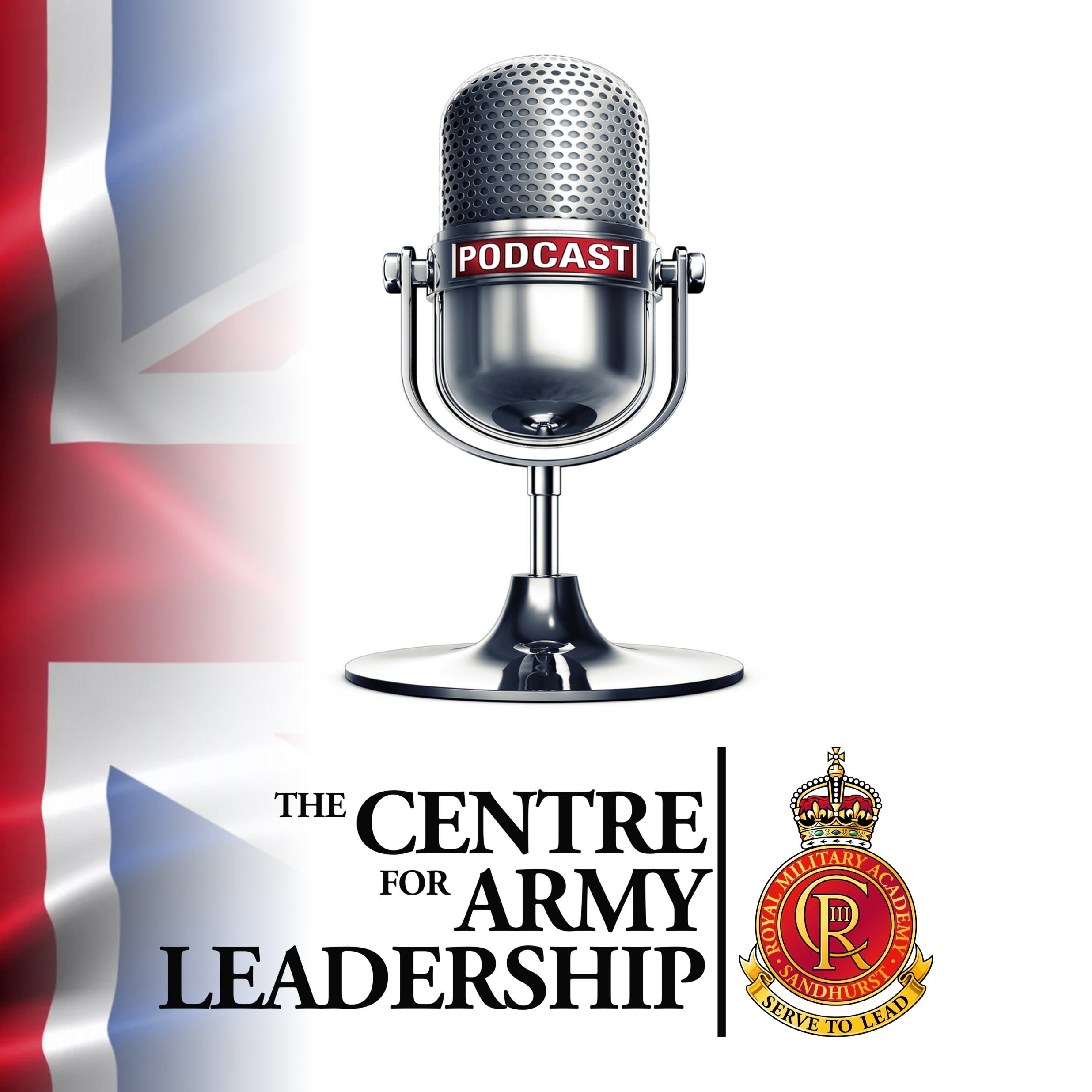 Drawing on over 300 years of British Army leadership experience, 'The Centre for Army Leadership Podcast' looks to establish what is required of our leaders and our leadership, to meet the challenges of both today and tomorrow. For the British Army, leadership underpins everything that we do. It not only ensures we do right by our people, it underpins our operational success. This podcast series seeks to harness diversity of thought and experience from military leaders as well as leaders from the worlds of sport, academia and business, stimulating debate, awareness and critical thinking. Leadership matters to us all with many of our successes and indeed our failures often defined by how well we are led, or indeed by how well we lead. The purpose of the Podcast is to provide a platform where these invaluable leadership lessons and experiences can be shared.
Episodes
Thursday Aug 03, 2023
Thursday Aug 03, 2023
In the first episode of 2022, we are joined by one of UK sport's most accomplished female athletes, Kate Richardson-Walsh OBE. Kate represented the England and Great Britain hockey teams 375 times, captaining them for 13 years and leading Great Britain to Olympic Gold in 2016. Kate speaks openly to us about the importance of being humble and learning from the people you lead and shares personal anecdotes from her career and Olympic journey. She discusses the importance of high-performing teams sharing values and a collective vision, as they did in 2016 by crafting the collective goal of "Be the difference; Create History; Inspire the Future". Kate highlights the importance of authentic and transparent leadership in high-performing teams, allowing those you lead to see you as a person and not just a leader. As one would expect from a leader in the high-performance world, she also stresses the importance of leaders not shying away from having difficult conversations as these conversations maybe needed to drive higher standards and results. In a particularly heartfelt moment, Kate speaks openly about her experience of sharing her Olympic journey with her wife Helen Richardson-Walsh MBE and becoming the first same-sex married couple to win Olympic Gold together. Finally, Kate speaks positively about failure and how one must use it as a positive learning experience, recounting a seminal moment from early in her career where she experienced failure and how it helped pave the way to Olympic Gold in Rio; as Kate says herself, "the past is where the gold dust lies." 
www.army.mod.uk/who-we-are/our-schools-and-colleges/centre-for-army-leadership/